Our Golf Course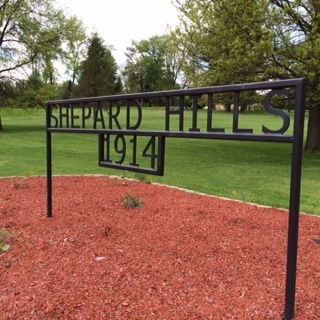 The Club at Shepard Hills is among the finest golf courses in the region, and the public is always welcome. We are located in the Finger Lakes Region of New York, minutes from Binghamton, Elmira, Ithaca NY, near Waverly NY, Athens PA and Sayre PA. Since its inception in 1914, the plush fairways, true greens and fun layout will make your next golf outing an enjoyable yet challenging experience.
Since its creation in 1914, the golf course at Shepard Hills has been know for quality. We are also proud that the course continues to be one of the best maintained golfing facilities in the area. We are committed to meeting the standard of excellence that Shepard Hills continues to adhere to over the years. We're confident once you've played these 18 holes, you'll be hooked.
Today, the course stretches over 6574 yards covering some of the most scenic terrain New York has to offer. The layout presents a challenge to even the most seasoned golfer, usually forcing the use of every club in the bag. The fairways are tight in some spots and open in others. Fifty-seven well-positioned bunkers guard the holes and landing zones throughout course, placing a premium on accuracy.
From the well manicured fairways and plush rough, to the meticulously cared for undulating greens, The Club at Shepard Hills delivers a visual treat as well. And the course's location on the side of Waverly Hill offers some of the most spectacular views of the valley. We hope to see you soon!