Weddings at The Club ...great for all seasons!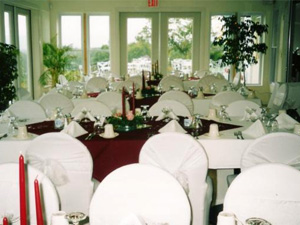 Worry-Free Weddings...
The Club specializes in picture perfect weddings. From the initial visit through the planning stage, and of course the big day itself, our professional staff will be with you to ensure your day will indeed be a special one. It couldn't be easier to make magic on your special day.
Food & Beverage Choices...
Our professional staff will help plan your event, and make arrangements for any special needs. It's no wonder that year after year more brides choose Shepard Hills. We offer a assortment of popular entre's on our wedding menus, but we will be happy to customize a menu for you. Bon apet't.