Membership at The Club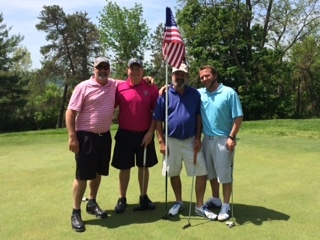 Shepard Hills is one of the finest golf courses in the Southern Tier of New York and Northern Tier of Pennsylvania. The club has a new bar and grill and we cater to the satisfaction of every golfer. A semi-private structure is now in place offering both outstanding membership value and an opportunity to play the course on a daily basis. All members receive unlimited greens fees, meal discounts and preferred tee times. Annual cart passes, cart cards and walking privileges are available to members.
If you undecided about membership at The Club at Shepard Hills, please complete the eSpecials Signup form and try our course before you decide.
Member Benefits
Member Events – Fun Golf Tournaments for all Player Levels
Discounts on Open SH Sponsored Golf Events (2 Man, Hardest Pins, 3 Man, etc.)
Holiday Party with Open Bar and Member Guest with Clam Bake
Members get special deals on meals – Current Members receive a 20% DISCOUNT on all food purchases in the Grill and the Club House for Dinner
Preferred & UNLIMITED Tee Times – Ability to make tee times before public play, regular weekly tee times for your group and easy online tee times
Includes Greens Fees for any League Play – If you play in a league, don't need to play much more to pay for your membership
Discount Card to bring Guests for Golf (new)
Course Available to Play practically EVERY Week Night (at least 9 holes open generally)– Play a few Holes after work and Unwind
Shepard Hills
2023 Rates
109th Year (1914 - 2023)
Super Senior (Over 80) or 28 & Under...$525
Super Senior or 28 & Under with Annual Cart...$1125
Super Senior or 28 & Under Married Couple...$825
Super Senior Couple/28 & Under with Annual Cart...$1725
Senior Single (over 62)...$725
Senior with Annual Cart...$1385
Senior Married Couple (over 62)...$1125
Senior Couple with 2 Annual Carts...$2145
Single Membership...$750
Single with Annual Cart...$1410
Married Couple...$1150 with 2 Annual Carts...$2170
Golf with your kids, because they are FREE with any membership
Must be full time students 18 and under and immediate family
Add a college student (22 under) for $100 with paid parent
(Cart not included, may add discounted family cart if cart pass purchased at reg rate, must be 16+)
Junior Student (18 & under)...$175 - (22 & under)...$225
Annual Cart Pass $660, each additional Family Cart Pass $360
A Great Course at a Great Price and MORE Member Tee Time Availability than other area Courses
Click Here for the Membership Application and Reciprocal Course List & Member Events
---
Corporate......$1,980 ------------- Platinum Corporate......$3,200
Corporate plans include 60 passes valid for greens fee and cart, may be used by principles, employees, customers, etc. May designate principles to participate in member events and receive member discounts. Platinum Corporate includes 60 passes plus one single membership and cart pass.