Banquets, Parties & Private Events
You Can Count on Us...
No detail will be overlooked for your function. Corporate functions from a private meeting to a large Christmas party, birthday parties, bar mitzvah, anniversaries, no matter what the occasion, The Club at Shepard Hills is the ideal location. The setting is relaxing and your guests will commend you on your choice.
Overlooking the Valley, mountains and rivers, the freshly renovated club house offers the most scenic views in the area.
Whether you want to enjoy a casual beverage or meal, need a private meeting room, throw a birthday party, host a banquet for any occasion, or impress your guests at your wedding reception, the Club is a perfect setting.
The large outdoor patio and roof deck add an exclamation point to any occasion
Hassle-Free Hosting...
Our professional staff will help plan your event, and make arrangements for any special needs. It's no wonder so many local organizations choose us as the location of their event every year. We offer a nice variety of popular entre's on our banquet menus, but we will be happy to customize a menu for you. Bon appetit.
"Everything was amazing! Food was great and everyone thought everything was beautiful! Staff was great as well...Thank you for all the work that you did for us and everyone else that contributed!" ...Jackie
More Than Just Great Service...
The Club can accommodate up to 300 and a private room is also available for groups up to 60. No matter where you are in The Club's dining area, the gorgeous views are visible from the large windows that overlook the lush fairways, and surrounding mountains and rivers. The large outdoor patio and roof deck add a special touch to any event.
Menus: Appetizers | Served Luncheon | Luncheon Buffet | Premium Plated Dinner | Dinner Buffet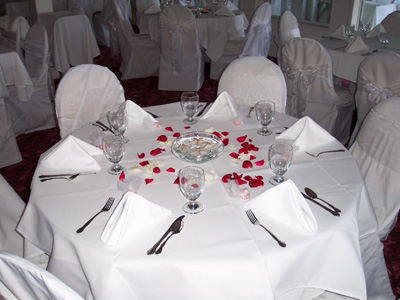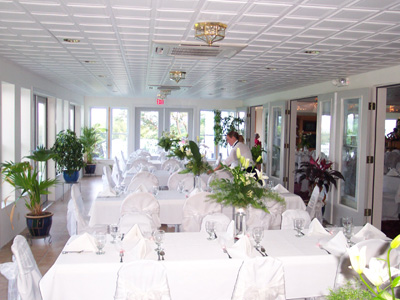 "We had a very pleasant evening at The Club Everything was just right. The room set up, banquet staff service was great. The food was excellent. Everybody enjoyed" ...Sheema
Very pleased! Loved the room and the view. Everyone was on top of everything with the drinks, the lunch was great and great to be able to order off the menu. The room was perfect for the meeting ... we would definitely use you again in the future and appreciate all you did for us. Thanks so much!!